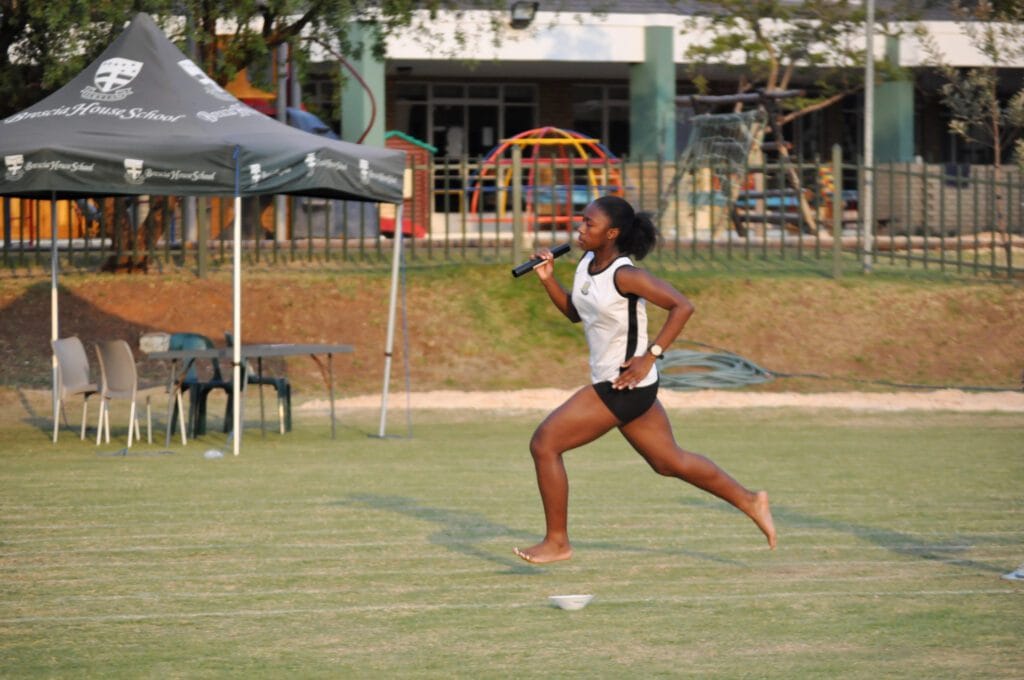 Although small, our Athletics team is feisty!
Our athletics season commences in Term 3 with inter-school events and concludes in Term 1 with the D9 Inter-district trials.
The comradery of our athletics team is one to be reckoned with not only at competitions but also in practice.
We see the older girls taking our new grade 8 and 9 learners under their wing and showing them the ropes by means of moral support and extra fitness sessions to ensure our newbies feel confident as they compete against other schools.
Jeppe Girls aims to expand our athletics profile as we look to add more inter-school events in our season.
Athletics was introduced at Jeppe Girls in 2015 and we started participating at Inter-High events in 2016.
We placed 3rd in the 2022 Girls' Schools' Inter-High in October, competing against Assumption Convent, Brescia House, Kingsmead, Holy Rosary, Potchefstroom Girls, St. Andrews, St. Mary's and St Stithians. 
We dominated the 200m races in 2022.