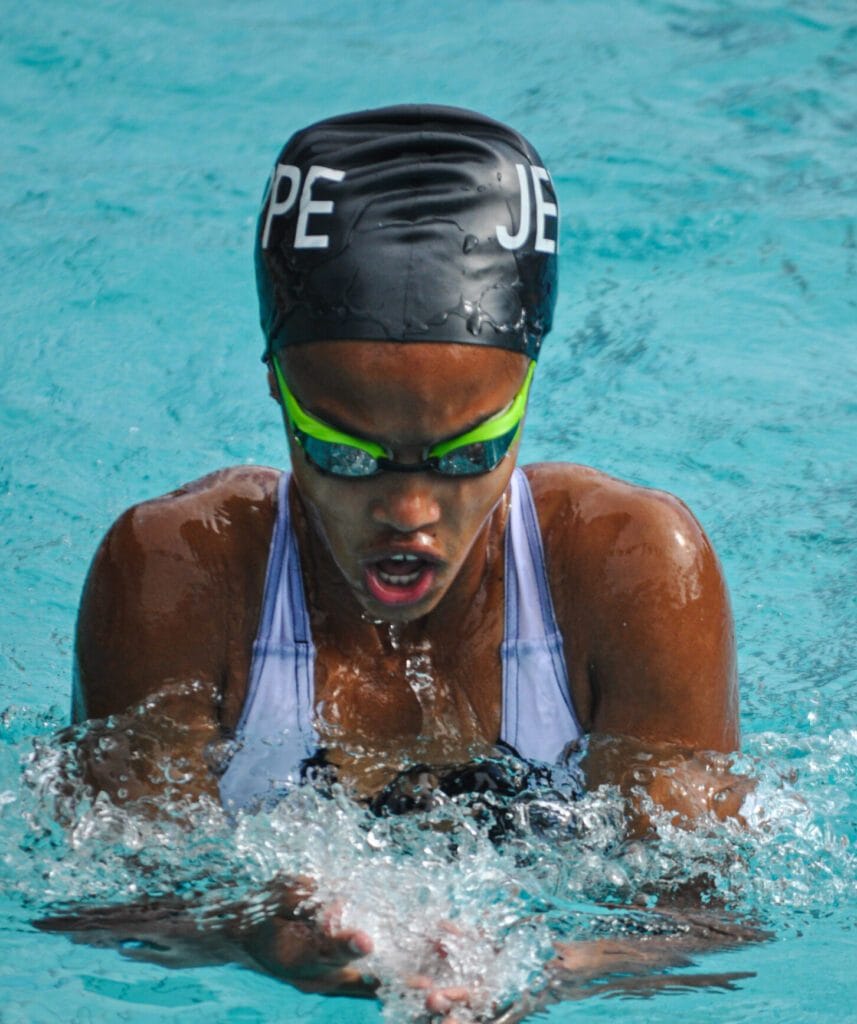 At Jeppe Girls we feel that Swimming is a vital skill that should be learnt and is therefore not only offered as an extra mural but is also incorporated into our academic time table within the physical education department.
Swimming takes place in the first and fourth terms and we have regular weekly training sessions.
We currently have an A team that competes in the Johannesburg Schools League and Inter-high annually.
We have recently qualified to compete in the Premier Swimming League and are committed to maintain our Premier league status.
Going forward we are working on expanding our swimming team with the addition of a B team that will ensure that swimming remains a strength of the school.
The swimming season runs from January to March each year, with some pre-season training taking place from September.
The Jeppe swimming team is made up of approximately 40 swimmers from all grades and they participate in the Johannesburg Girls A Inter-High School League.
Our inter-house gala is held at the end of January each year and is a wonderful event to inspire house team spirit.
We have had a Jeppe team participating in the Midmar mile for ten consecutive years.