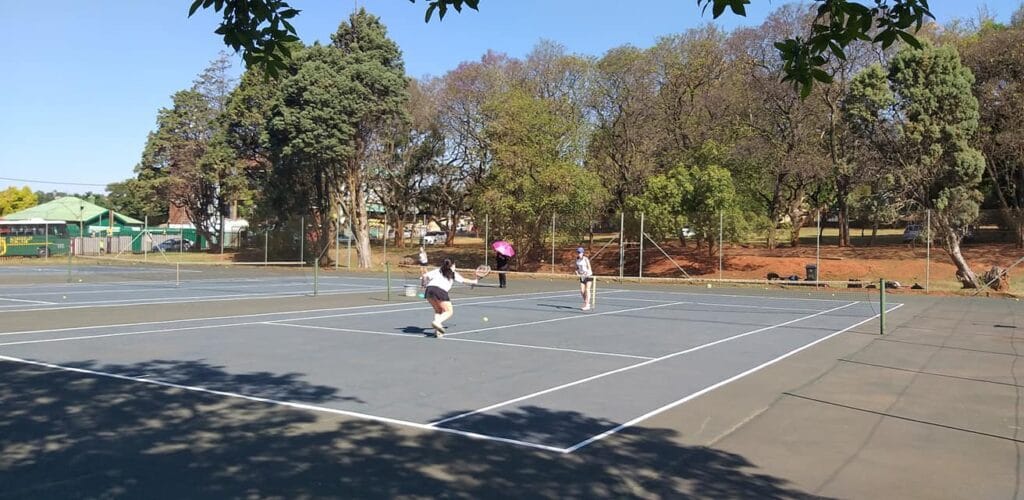 Jeppe Tennis consists of 2 teams, an A and a B team that competes in inter-District matches as well as in the annual junior and senior Inter-High events.
Tennis takes place in Term 1 and Term 4.
We offer a beginners tennis programme in both terms which is showing some real promise.
We have 3 tennis practice sessions over two set days that incorporate both team practices and beginners tennis.
Like many of our sports at Jeppe, we encourage our learners to continue to play or join a sport even if they don't make a team and we can see this in our tennis squad.
Tennis is a rewarding after school activity for many girls.
We have a senior and junior league that enjoy competing against other schools, with five teams ranging from ranked players to very social players.