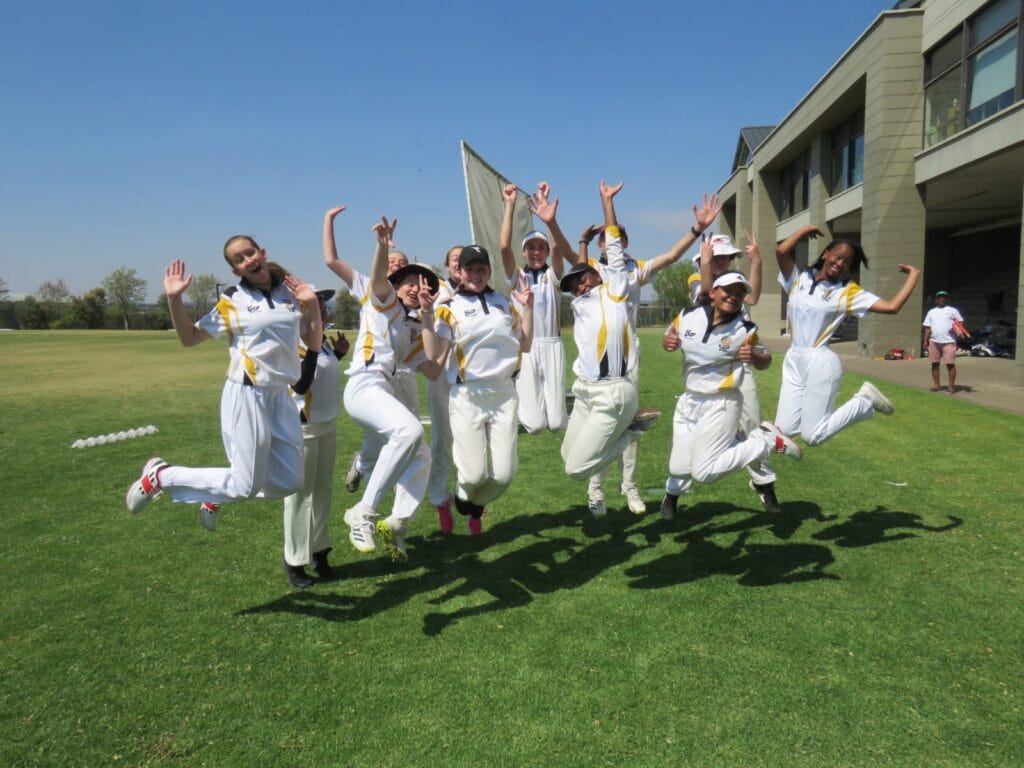 Our Cricket season takes place In term 1 and 3 with a pre-season programme in term 2 and 4.
We are currently fielding three cricket teams and look to add an u14 team as well.
Our beginners' programme and grade 8 sports academy equips our junior players with the various technical skills from u14 level.
Our Jeppe Girls held our flag high and left victorious as we are the current South African u19 T20 Women's National Champions.
The first cricket team currently competes in the Cricket Gauteng League and are the undefeated league winners. 
Our goal going forward is to grow the sport and to keep our winning streak intact.
Interest was so high in cricket in 2022 that we provided for a beginners team as well as our 1st and 2nd teams.
It was a wonderful year for cricket at the school, with the first team being unbeaten in the Central Gauteng School league. 6 of our players were selected at a provincial level, and 3 players were selected for the Gauteng emerging women's squad.
2 players were also selected to represent SA in indoor cricket in Australia.